EPCOT Unveils New Parking Lot Names in 2023
Earlier this year, EPCOT debuted new names for its parking lots.
While it's a small change, it has caused a lot of excitement. That's because each lot is now named after a character from a beloved Disney or Pixar film. Here's what you need to know about EPCOT's parking lot rebrand before you hit the road for Walt Disney World Resort.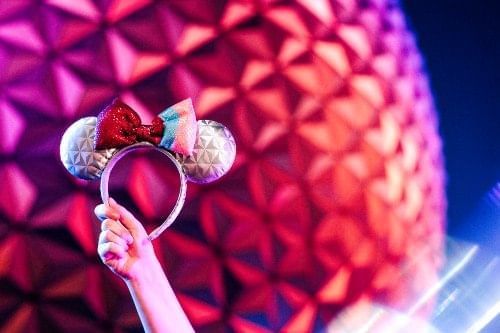 Bringing Disney Magic to EPCOT's Parking Lots

EPCOT's new parking lot names came just as the theme park opened a new lot, bringing EPCOT's total number of lots up to eight.

As before, the lots are split into two sections. Previously, the sections were based on cardinal direction. The Imagine, Explore, and Wonder lots formed the east side. To the west were Journey, Amaze, Discover, and Create. Simple signs with a small smattering of stars marked the lots.

What are the new parking lot names at EPCOT?

The sections are now named "Earth" and "Space." The lots within them take the names of classic characters that live in each realm.

The new EPCOT parking lots are named after:
• Fearless sailor Moana and her gawky pet rooster, Hei Hei (Earth)
• Tubular turtle Crush and Dory the lovably forgetful fish from Finding Nemo (Earth)
• WALL-E, the inquisitive robot, and his explorer girlfriend EVE (Space)
• Rocket the raccoon and fierce fighter Gamora from Guardians of the Galaxy (Space)

With the new theming comes new signage. Colorful signs depicting the characters have already been installed around the lots. Next, Disney will update the look of the toll booths that lead into EPCOT.

More Changes in Store at EPCOT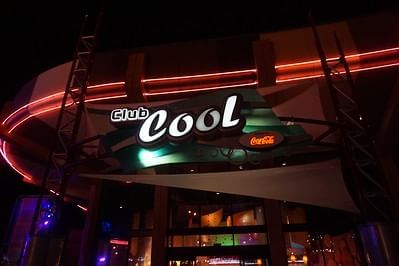 Last year, EPCOT opened Guardians of the Galaxy: Cosmic Rewind, an indoor roller coaster with an awesome mix of music. And 2023 will usher in Journey of Water, Inspired by Moana, a scenic trail with whimsical water features.

These attractions, and the parking signs, are part of a larger overhaul of EPCOT that Disney has been working on since 2016. As part of the revamp, Walt Disney World has:
• Rebranded Future World into three "neighborhoods" called World Discovery, World Celebration, and World Nature
• Announced upcoming opportunities to meet Figment at EPCOT
• Debuted Awesome Planet, a short film celebrating Earth's beauty
• Moved Club Cool, Beverly soda and all, to the World Celebration neighborhood
• Offered new dining options like Space 220, which has an interstellar theme and prix fixe menu
• Opened the 4D dark ride Remy's Ratatouille Adventure

Later this year, the World Showcase will debut a new fireworks show, which will take the place of EPCOT Forever.

Enjoy Free Parking at Rosen Inn

After checking out the parking lot signs and new attractions at EPCOT, take a short drive back to your cozy guestroom at Rosen Inn.

Our hotel is conveniently located on International Drive, making it easy to explore all Orlando has to offer. And our free, gated parking lot gives travelers peace of mind. Need to rent a car? Guests at Rosen Inn enjoy exclusive rates with Enterprise, helping your vacation budget go further.