4 Ways to Find the Perfect Halloween Costume in Orlando
The spooky season is almost here — do you have your Halloween costume yet?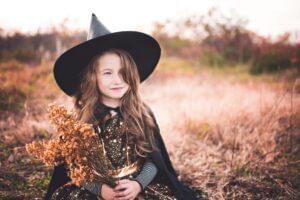 The holiday means big business for retailers. In 2021, Americans spent over 3 billion dollars so that they could be zombies, superheroes, and clowns for a day. No matter your trick-or-treating or party plans, there's an Orlando costume shop with everything you need to put together the perfect outfit.
Here are four tips for putting together an unforgettable Halloween costume during your Orlando vacation.
1. Find Costumes Year-Round at Party City
Party City has over 900 locations across North America, including one by the Mall at Millenia and another in northern Kissimmee. The chain sells a small selection of costumes year-round.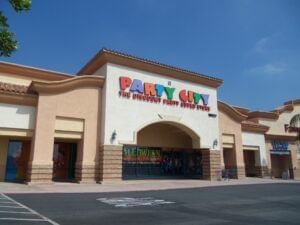 Clotee Pridgen Allochuku from Sherman Oaks, California, United States, CC BY 2.0, via Wikimedia Commons
But in the fall, the aisles are jam-packed with all things Halloween. Party City's inventory includes licensed Disney and Marvel wear. You'll also find chilling costumes from all the top horror franchises. Their merchandise typically comes with accessories like masks, hats, and shoe covers.
Party City also has adaptive options that turn wheelchairs into pirate ships, firetrucks, and rockets.
2. Explore Seasonal Costume Shops
During the Halloween season, many other costume shops pop up in Orlando.
Spirit Halloween is the largest Halloween chain in the country. Each year, between August and early November, the company opens a few stores in the Orlando area. Spirit Halloween's inventory changes every season. In past years, they've sold licensed outfits from Stranger Things, Scooby Doo, and Despicable Me.
Halloween Megastore is a Florida-based retailer that, like Spirit Halloween, opens pop-up shops each fall. The chain's shelves are stocked with Star Wars, Sesame Street, and anime costumes.
3. Green Your Halloween by Renting
One of the best things about the holiday is the thrill of finding a new get-up each year. But since most of us don't dress like a princess or dinosaur every day, come November, 85% of costumes end up in a landfill. A lot of them are made from plastics that take a frighteningly long time to break down.
Reduce your environmental impact this Allhallows Eve with a costume rental.
As its name suggests, Orlando Vintage Clothing & Costume is packed with costumes inspired by bygone eras. This College Park store has everything you need to be a medieval knight, flapper, or hippie this Halloween. Most pieces are rented a la carte, so you can go as simple or detailed as your budget allows.
4. Go DIY This October
Pre-made pieces are perfect for those looking for convenience. But if you're looking to stand, then flex those creative muscles and make your own Halloween costume. There are plenty of places in Orlando that can help.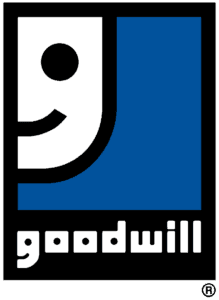 Hit Orlando's thrift stores, like Goodwill or omg! thrift, to find any clothing pieces you need.
Then, complete your outfit with the right makeup and accessories. Embellish FX in College Park has theatrical makeup, face paint, prosthetics, facial hair, and clothing patterns. Or save time by booking a makeup appointment at AEO Studios in East Orlando. If you're looking for wigs or flashy shoes, visit Ritzy Rags.
Hang Your Halloween Costume at Rosen Inn
If you're spending the spooky season in Orlando, make Rosen Inn your home base.
Our hotel is on International Drive, close to major highways, making it easy to shop around for your dream costume. From an on-site laundry facility to in-room ironing boards, we have everything you need to get your Halloween digs in perfect shape.