November Events at Hard Rock Live Orlando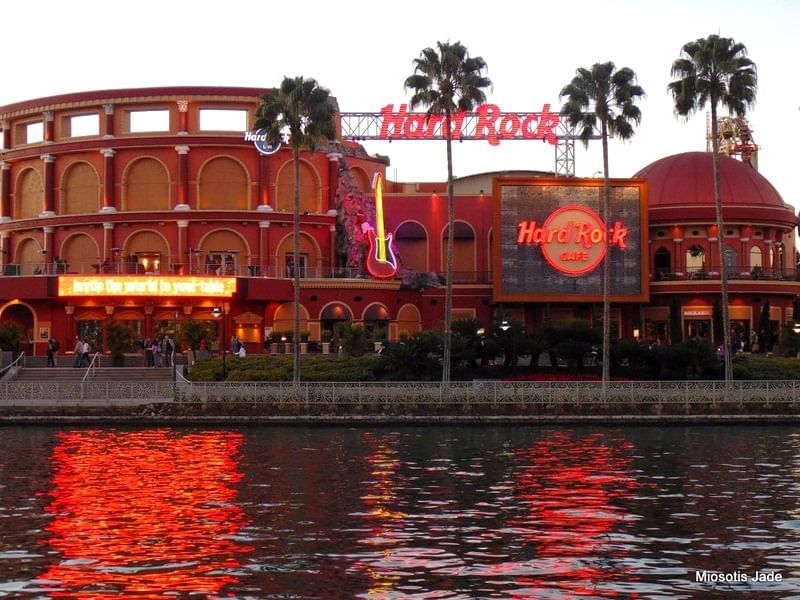 Miosotis jade, CC BY-SA 4.0 <https://creativecommons.org/licenses/by-sa/4.0>, via Wikimedia Commons
November is all about good music and laughs at Hard Rock Live Orlando. With a variety of shows planned throughout each week, there's definitely something for everyone.
From metal heads to stand-up comics, there are notable names in the world of entertainment taking the stage, so let's check out what Orlando has in store.
George Thorogood & The Destroyers with Brooks Young — Wednesday, November 1, 2023
American musician, singer, and songwriter George Thorogood is bringing his band The Destroyers to Orlando this November. Jamming alongside them is Brooks Young, a Boston-based blues-rock artist.
Thorogood and The Destroyers have released over 20 albums together. The artist has sold 15 million records worldwide and continues to share his tune with people all around the world.
Catch the concert Nov. 1 from 8 p.m. to 10:30 p.m.
Bullet for My Valentine with Of Mice & Men & Vended — Friday, November 10, 2023
It's metal mania at Hard Rock Live Orlando as we have three of heavy metal's musical talents coming to town. Bullet for My Valentine, a Welsh heavy metal band, is performing with American rock band Of Mice & Men and metal band Vended. Rock out on Nov. 10 from 8 p.m. to 10:30 p.m.
Streetlight Manifesto: Twenty Years Numb Tour — Saturday, November 11, 2023
Fans of ska punk can celebrate 20 years of music with Streetlight Manifesto this November. This band formed in 2002 and released its first album in 2003. If you enjoy tunes outside of the mainstream, then you won't want to miss this concert on Nov. 11 from 8 p.m. to 11:30 p.m.
John Waite: 40 Years of Missing You — Sunday, November 12, 2023
British rock singer and musician John Waite is celebrating 40 years of making music, and he's stopping in Orlando to share the joy with fans at Hard Rock Live. Hear his 1984 hit single "Missing You" live on Nov. 12 from 8 p.m. to 9:30 p.m.
Not Another D&D Podcast — Wednesday, November 15, 2023
Dungeons & Dragons has stood as one of the most beloved role-play games for over 30 years. Meanwhile, podcasts have become increasingly popular over the last decade.
Watch worlds collide when Not Another D&D Podcast comes to town to host an actual-play campaign at Hard Rock Live Orlando.
See hosts Brian Murphy, Emily Axford, Jake Hurwitz, and Caldwell Tanner live on stage Nov. 15 from 8 p.m. to 10 p.m.
Anthony Jeselnik: Bones and All — Thursday, November 16, 2023
Stand-up comedian and podcaster Anthony Jeselnik is taking his comedic talents on the road with his Bones and All tour.
Jeselnik is known for his podcast, "The Jeselnik and Rosenthal Vanity Project," as well as other shows such as "Good Talk" and "The Jeselnik Offensive" on Comedy Central. You'll also find him cracking jokes on "The Roast of Donald Trump" and "The Roast of Charlie Sheen."
Jeselnik's first show on Nov. 16 at 7 p.m. sold out so quickly that a late-night show at 9:30 p.m. was added by popular demand.
Hannah Berner — Saturday, November 18, 2023
From viral social media jokester to stand-up comedienne and podcaster comes Hannah Berner. With two podcasts, "Giggly Squad" and "Berning in Hell," this girl is taking her talents all over the country.
Orlando locals and comedy lovers alike can catch this new comic at Hard Rock Live Orlando on Nov. 18 from 8 p.m. to 9:30 p.m.
6LACK: Since I Have a Lover Tour — Tuesday, November 21, 2023
Good music and good vibes are coming to the City Beautiful thanks to R&B/hip-hop artist 6LACK. Most known for his hit single "Prblms," 6LACK has worked with renowned artists such as Khalid, Ty Dolla $ign, Normani, Gorillaz, and Elton John.
From 8 p.m. to 10 p.m. on Nov. 21, you can jam out to 6LACK at Orlando's Hard Rock Live.
George Lopez: OMG Alllriiiighhttt! Comedy Tour — Saturday, November 25, 2023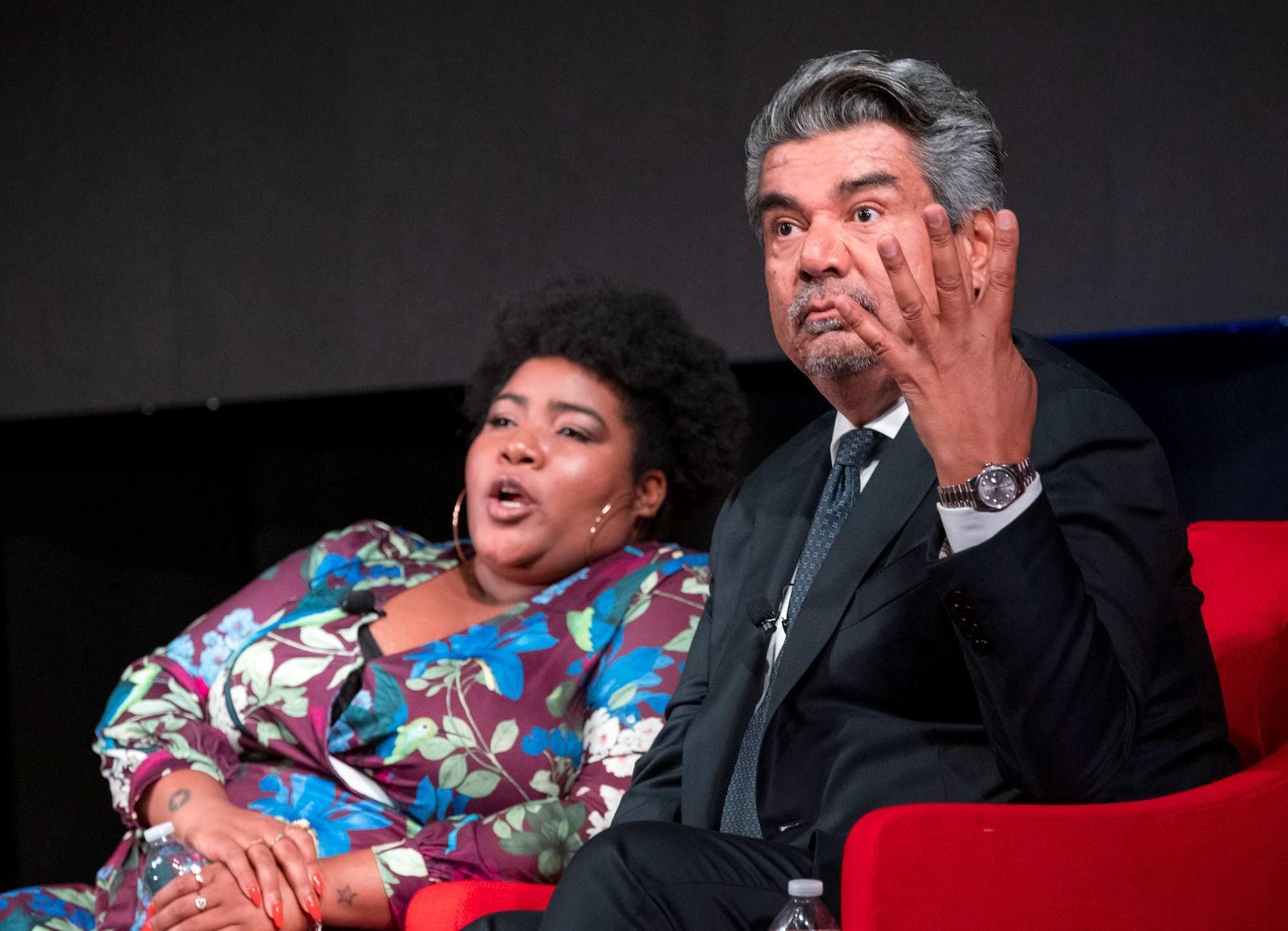 LBJ Library from Austin, Public domain, via Wikimedia Commons
George Lopez is one of the most well-known comedians in America. He's loved for his hit TV sitcom "George Lopez" and for his work on the big screen in movies such as "Beverly Hills Chihuahua," "The Adventures of Sharkboy and Lavagirl in 3-D," and "The Spy Next Door."
Witness his hilarity live and in action this November. The star will take the stage on Nov. 25 from 8 p.m. to 10:30 p.m.
For a full list of who's coming to Hard Rock Live Orlando this November, visit the venue's website where you can also purchase your tickets.
The Perfect Hotel for Your Vacation Needs
The best part about attending events at Hard Rock Live Orlando is that there's the cozy Rosen Inn about a mile from Universal Orlando to suit all your stay needs. Enjoy wonderful amenities, delicious food, and unbeatable prices when you book your stay at Rosen Inn.