Kids Eat Free at These 7 Tasty Orlando Restaurants
It's no secret that family vacations can get expensive. Once your flights to Orlando, hotel, and theme park tickets are all booked, there's still the matter of meals. The average family of four spends about $132 on food per day during vacation per Credit Donkey's 2022 review of vacation costs — and that's not counting snacks for the kids or any unique cocktails you may want to try.
Luckily, all around the city, you'll find great restaurants where kids eat free at least once a week.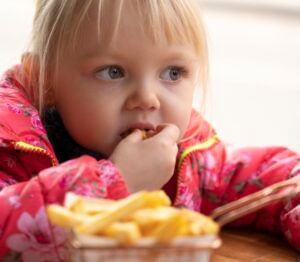 Here are seven Orlando restaurants that are perfect for budget-conscious families.
1. Arooga's
When it comes to finding restaurants where kids eat free, you can't just wing it. Many restaurants only offer their deal once a week.
For instance, at Arooga's in Winter Park, kids 12 and under eat free on Mondays with the purchase of an adult entrée.
Children can choose an entrée from the restaurant's kids menu, which features tasty options like pizza, PB&J sandwiches, macaroni and cheese, or a small serving of Arooga's signature wings. Meanwhile, you'll enjoy classic bar grub like pretzels and burgers. Other menu items, like the Amish perogies and Philly cheesesteak, pay homage to the restaurant chain's Pennsylvania roots.
Arooga's also has ample plant-based options and holds a GREAT gluten awareness certification.
2. Miller's Ale House
On Tuesdays, families visiting Orlando have their choice of multiple kids eat free programs.
Children at Miller's Ale House can order a free kids meal with the purchase of a non-alcoholic menu item valued at $10 or more. Up to two kids can eat free per table. They can choose from dishes like fried shrimp, sliders, or Zingers (Miller's classic chicken tenders). All kids meals come with juice or milk, a side, and ice cream.
As the name suggests, Miller's Ale House has a wide selection of beer for you, as well as a variety of pasta, seafood, steak, and sandwich entrées.
Miller's has restaurants throughout Central Florida, including the Lake Buena Vista, Kissimmee, and International Drive areas and by Orlando International Airport.
3. Gator's Dockside
At local sports bar chain Gator's Dockside, Tuesday is "Family Night." Kids can eat free from 5:30 p.m. – 8:30 p.m. with a paying adult.
Young diners can choose from entrées like a grilled cheese sandwich, pasta, or chicken, all of which are listed on a paper menu featuring a coloring page and puzzles. As the kids create their masterpieces, the adults at your table can peruse Gator's massive menu. It features burgers, wings, and ribs, plus Southern classics like shrimp and grits, Cajun pasta, and po'boy sandwiches. Adventurous eaters can also chow down on a gator tail platter.
You'll find Gator's Dockside locations in Orlando's Hunter's Creek and Lake Nona neighborhoods and in the suburbs of Windermere and Clermont.
4. Main Event
You can't go wrong with arcade games and free food. Main Event on International Drive knows this well.
Come by any time on a Tuesday to take advantage of this Orlando attraction's kids eat free program.
You'll receive one free kids meal for every $8.99+ item you purchase. The kids and regular menus both feature family-friendly favorites like burgers, chicken, and oven-fresh pizza. You can use the money you save to buy a signature "Cotton Candy Shirley," Main Event's take on the Shirley Temple. The concoction comes loaded with cotton candy and gummy candies.
Or put your savings toward game tokens, laser tag, bowling, or admission to Main Event's ropes course.
5. NYPD Pizza
You can save a nice slice of money by taking the family to NYPD Pizza on Wednesdays.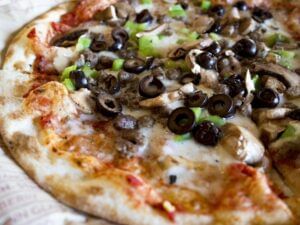 The Central Florida pizza chain was started by owner Paul Russo in 1996. He wanted to bring the New York-style pizza he grew up with to his new home of Orlando. And he succeeded: today, there are locations all around the area, including on Universal Boulevard and in Hunter's Creek, Metro West, and Winter Garden.
NYPD Pizza's kids eat free program is open to diners 12 and younger.
Your table will receive one kid-sized pizza per $10 adult purchase. In addition to pizzas with every topping imaginable, you can enjoy salads, wings, hero sandwiches, or pasta. Gluten-free crust is available, and many locations have vegan meats and cheese.
6. Winter Garden Pizza Company
NYPD isn't the only pizzeria where kids eat free on Wednesdays.
From 5 p.m. to 9 p.m., you can get one free kids meal per adult entrée ordered at Winter Garden Pizza Company. Children's entrées include spaghetti, grilled chicken, and macaroni and cheese, all served with a drink and a garlic knot. You'll have your choice of pizza slices and pies, plus calzones, sandwiches, wings, and salads.
Even better, the restaurant is within walking distance of many kid-friendly spots in Winter Garden, like a massive splash pad, the Central Florida Railroad Museum, and the Garden Theater.
7. Kids eat free every day at Palms Dining Room.
So far, we've explored places where kids can eat a free lunch or dinner. But what about breakfast?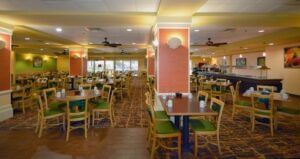 Palms Dining Room at Rosen Inn has you covered. Kids 5 and under can eat for free at our bountiful breakfast buffet (one child per paying adult). Whether you plan on taking our Orlando hotel's free shuttle to Universal or will spend the day lounging by our pool, dishes like waffles, eggs, and cereal are the perfect way to start your Orlando adventure.